Permanent Make-up Artistry
Permanent make-up – also known as micropigmentation, microblading, soft tap and cosmetic tattooing – is a form of tattooing, gently depositing tiny pigment particles under the skin to enhance facial features such as eyebrows, eyelashes and lips.
Some choose permanent makeup as a time-saver, or because they have physical difficulty applying regular, temporary makeup, such as those with nearsightedness or tremors.
For others, tattooing is an adjunct to reconstructive surgery, particularly of the face or breast, to simulate natural pigmentation. People who have lost their eyebrows due to alopecia (a form of hair loss) may choose to have "eyebrows" tattooed on, while people with vitiligo (a lack of pigmentation in areas of the skin) may try tattooing to help camouflage the condition.
Permanent makeup generally lasts longer than microblading and is a gentler technique, using nanoneedles and a machine that also decreases the risk of scarring.
After having a permanent makeup procedure, it's important to take excellent care of the area treated during the healing process. Your aftercare depends on your specific procedure, but typically you'll want to cover the area with an ointment for a week or so and keep it from getting wet. The healing process is a lot shorter than with a body tattoo – which takes up to three weeks – because the needle doesn't go as deep into the layers of your skin. That said, you can still expect your skin to react with scabbing, flaking and dryness.
How long does permanent make-up last?
Well, that totally depends on what treatment you get, but generally, it lasts one to five years.
Permanent makeup is done using a machine generally lasts longer than microblading, as it is a more gentle, deep and consistent deposit of pigment.
This also largely depends on the colour and type of pigment. The darker pigments tend to last longer than lighter pigments.
The reason it doesn't last forever, like a regular tattoo, is because permanent makeup uses mineral- or organic-based pigments that are thicker and do not produce the ink-like staining that body art pigments do. This allows the body to break down the pigment or fade out the shallower layers of the epidermis.
During a free, no-obligation consultation, Angela will strategically design your eyebrows, liner or lip procedure. She will guide you through the procedure steps and aftercare and answer any questions you may have. Please ask Angela to view her extensive portfolio to see her artistic ability and strategic designs that set her above most permanent make-up artists.
At Kawartha Cosmetic Clinic, we use lidocaine-based topical anesthetic to ensure our clients' comfort for each treatment.
Permanent Nano Featherstroke/Ombre, Nano Shading/Ombre, Breezy Brows, Classic Brow
After an in-depth consultation, Angela will pre-design the perfect brow to suit her client's needs and desires. After using brow mapping and specific measurements in conjunction with the client's features, Angela will decide on colour. Angela often custom blends colours or uses several different tones to match and blend as seamlessly as possible with the natural hair colour. 
Permanent Eyeliner, Eyelash Enhancement, Shaded Eyeliner
During an in-depth consultation, Angela will discuss and pre-design the appropriate eyeliner for her client, carefully considering daily wear.
Eye shape and size also help determine what look best suits the client.
Colour can vary; however, Angela typically recommends that clients use black or brown shades to imitate the look of naturally full, thick lashes.
Permanent Lipstick Effect, Watercolor Lip Blush, Paradise Lip Shine
During an in-depth consultation, Angela will pre-design and determine, along with her client's suggestions, what lip colour and outcome will best suit them for daily wear.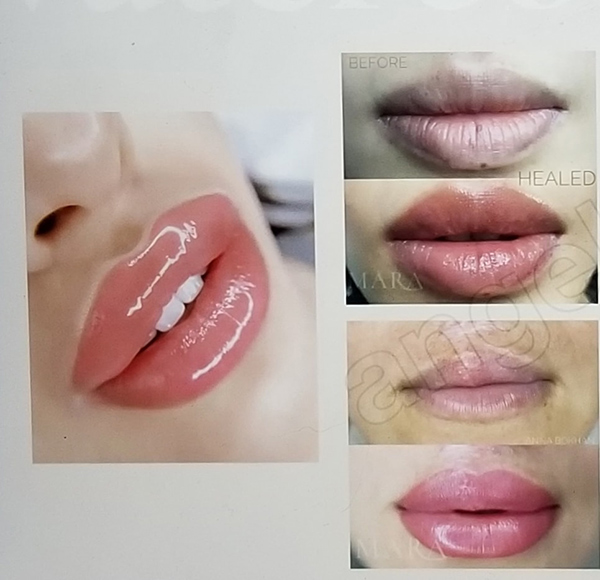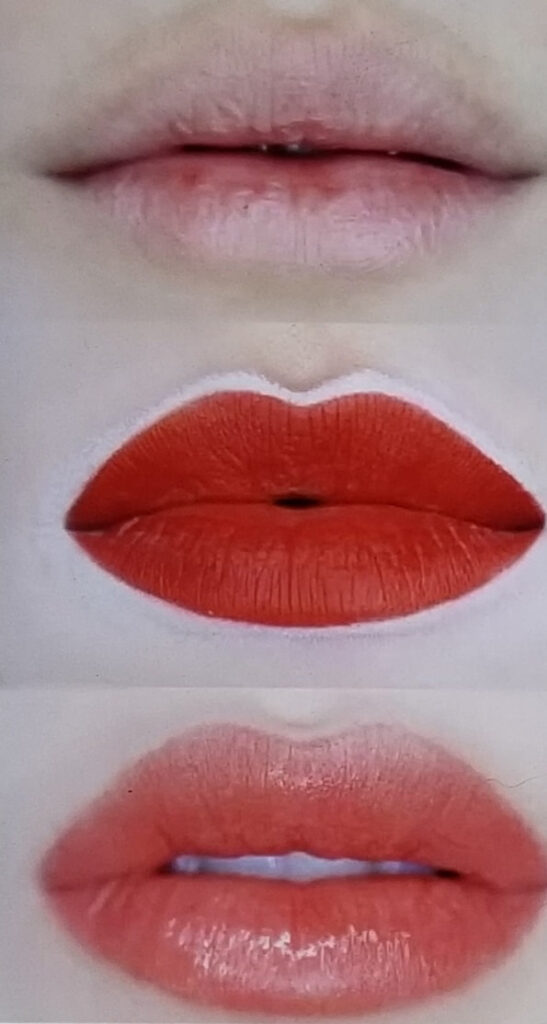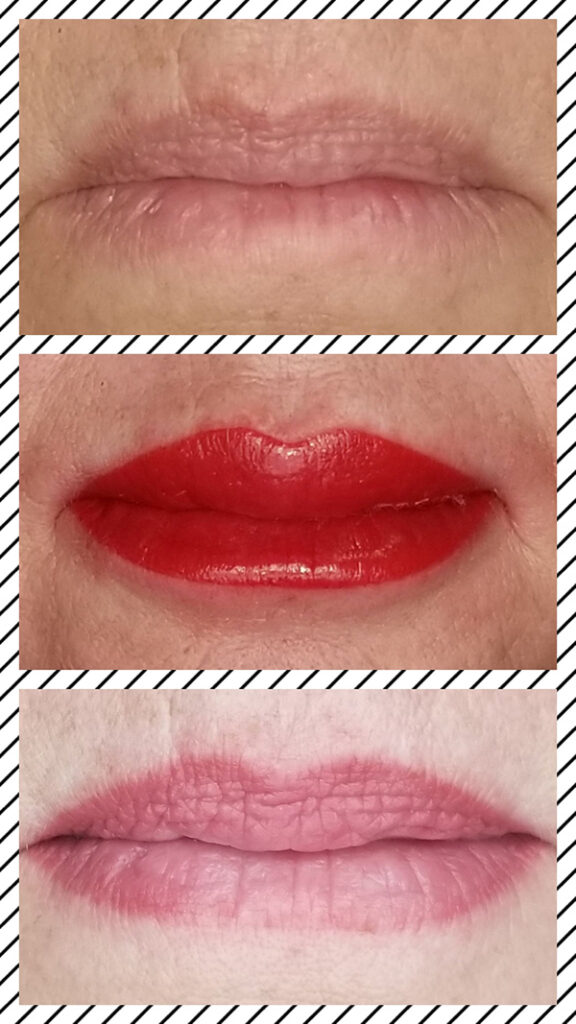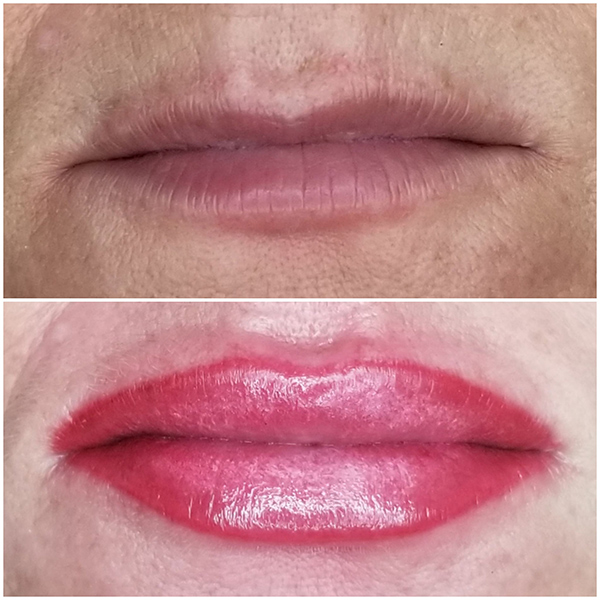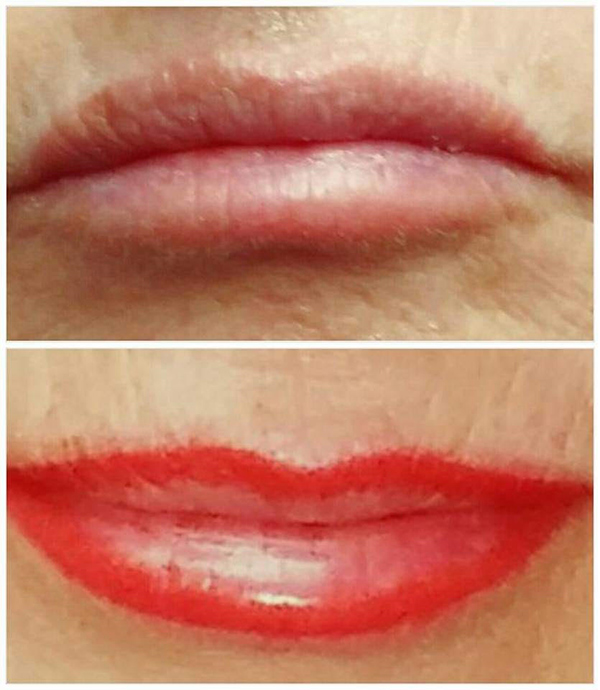 Permanent Brows and Lip Blush for Dark Skin
Angela has advanced training specifically to understand melanin-rich skin and how to rebalance undertones in a gentle and safe manner – reducing the risk of inflammation and hyperpigmentation, making it safe for dark-skinned clients to enjoy the benefits of permanent makeup once and for all.
Scalp Pigmentation, Hair Density
During an in-depth consultation, Angela will discuss the client's specific needs to determine the desired outcome to produce the look of fuller hair. Each client will have varying conditions, such as thinning hair, receding hairlines or scarring, that can be addressed.
3D Nipple/Areola Reconstruction
Upon consultation, Angela will pre-design and discuss the client's desires and needs to form the most natural-looking nipple and areola.
Angela will take her time to determine the best size, colour and personal characteristics to create a realistic 3D shading effect.
At Kawartha Cosmetic Clinic, we offer a sterile, clean and comforting setting where professionalism takes precedence. We assure each breast cancer survivor is treated with the utmost respect and care during her service.
This is the basic removal or lightening of unwanted tattoo's and permanent make-up. This method of removal is much safer than laser and the area can be re-tattooed again after the treatment heals. A specialized, all-natural saline solution is implanted over your existing permanent makeup or small tattoo. Implanting the solution into the skin breaks up the healed pigment, and begins to lift the pigment out of the skin by osmosis. The pigment is slowly pulled to the surface of the skin and heals into a scab. When the scab falls off, that pigment falls off with it, leaving a lightened tattoo.
Depending on how deep, fresh, dark the pigment is you may require several sessions.
This tattoo removal technique is safe, non-toxic and effective, and less invasive than many other tattoo removal techniques on the market.
The cost of removal is determined by the size of the tattoo and can be discussed in the consultation.
The number or treatments can vary from one to five, depending on the concentration and depth of the pigment.
Expect scabbing for three to 10 days after the treatment, as the saline draws out the pigment from the skin cells.
Treatments are typically scheduled four weeks apart.
Permanent Make-up Correction
During an in-depth consultation, Angela can discuss correction techniques to help clients achieve their desired outcome.
Sometimes colour correction (neutralization) is implemented, or the reconstruction of the design is needed along with camouflage pigments to mask different problem areas. Also, saline tattoo removal can be an option. Nevertheless, these techniques can be complicated and require multiple treatments.