Meet the Kawartha Cosmetic Clinic Team
Kawartha Cosmetic Clinic's professional staff are well-known to many in the Kawartha region and beyond! They are excited to combine their years of experience with their passion to help achieve a… Beautiful New You.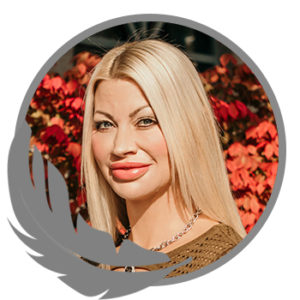 Owner/Operator | Body Contouring & Skin Tightening Cosmetic Specialist
Jennifer has over 10 years of experience in medical cosmetic industry. She is eager to combine her wealth of knowledge with her compassion and dedication to provide clients with the very best in treatment and results.
Jennifer is a Body Contouring /Skin Tightening Technician certified with Exilis ELITE by BTL Industries. She has Certification of Advance training for ZO Skin Health, by Dr. Zein Obagi, MD, and is a certified Cosmetic Consultant.
Jennifer is recognized by her calming secure energy that is reflected through treatment planning, delivery of patient care, education and results. Once identified treatment areas are established, Jennifer develops a complete cosmetic plan that incorporates skin rejuvenation products to deliver the best results possible.
Jennifer strives to exceed reasonable expectations of cosmetic enhancement providing possibility of treatment for all clients.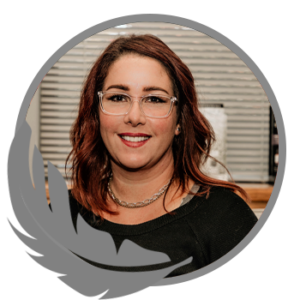 Advanced Permanent Make-up Artist
Her road to becoming a Permanent Makeup Expert started in 2006, after Angela became one of the first Medical Spa Aestheticians in Peterborough and Southern Ontario. She studied and practiced with Fleming College, LKM Beauty International, Bio-Touch Canada and Micro pigmentation Centre where she still upgrades her training regularly.
As a straight A art student throughout her life and superior manual dexterity due to a former career as a Dental Technician, becoming a Permanent Make-up Artist was a match made in heaven. With over 15 years of experience, a strong referral base and reputation throughout Southern Ontario, Angela is confident you will love your Permanent Make-up procedure.
Angela has advanced training in Permanent Make-up, Colour Through the Skin and Facial Morphology Make-up Application, Master classes in Nano Featherstroke, Nanoshading, Luxury Brow Design, Brow Mapping, Breezy Brows, Shaded Eyeliner, Watercolour Lip Blush, Paradise Lip Shine, Lip Stick Effect, Brows and Lips Enhancement for Dark Skin, Scalp Micropigmentation, Hair Density, Nipple/Areola Reconstruction and Saline Tattoo Removal. All of these techniques combined, Angela is sure to create symmetry, balance and proportion to the face treating each client like work of art. Angela prioritizes everyone's need and uses great care and concern towards each client's comfort and accuracy achieved during their procedure.
High quantity pigments, manufactured in Canada, are used and are mineral/iron oxide or organic based. Pigment ingredients are FDA approved and MRI/CAT scan safe.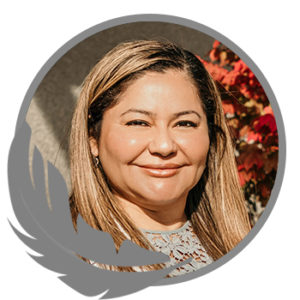 R.P.N. | Advanced Medical Aesthetics Practitioner
Since a very young age, Ana was exposed to fashion, the beauty industry and skin care products due to her mother's profession. She always saw how the personality of women would flourish when they felt confident about the way they look. What Ana enjoys the most is helping people, so she decided to become a nurse. While in nursing school Ana was diagnosed with Graves' Disease. One of the many complications from Graves' Disease is protrusion of the eye (exophthalmos). She didn't realize it then, but she became more introverted, her outgoing personality had faded and so had she.  Ana noticed she avoided looking people in the eyes and no longer wanted to go out and socialize. Eventually the complication resolved itself, and Ana realized that her calling as a nurse was to help people become the best version of themselves that they could be.
After having taken continuing education courses for the safe administration of neuro-modulators and dermal fillers, Ana became hungry for knowledge. She has made it her mission, that at least once a month she will attend a course, conference or workshop to upgrade her knowledge in everything pertaining to cosmetic injectables or new technology. Ana does this so that she can provide to her clients with the best care possible.
Ana's favourite quotes are:
"If you are the smartest person in the room, you are in the wrong room" – Richard Tirendi
"The definition of insanity is doing the same thing over and over again and expecting different results" – Albert Einstein
These are the words that Ana lives by. It'll be a pleasure for her to meet you, and together achieve your beauty goals.
Ana is a member in good standing with the CNO, RPNAO, CSASN and ISBO.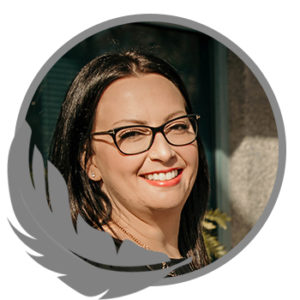 Medical Esthetician | Advanced Skincare Specialist
Melissa graduated from the Fleming College diploma program in 2008 and was eager to start working and growing as an esthetician with a passion for the industry. She began her career as a makeup artist and esthetician, then quickly noticed she had a growing interest in skin care that lead to health and wellness. Combining the two, Melissa felt she could inform her clients and guide them with the proper knowledge of overall skin wellness. She started taking extra courses on skin and body care, learning microdermabrasion, high-frequency and galvanic machines, chemical peels, dermaplaning and microneedling. Specializing in treating clients who have suffered from acne for many years, Melissa strives to learn the most advanced, up-to-date treatments and education when it comes to skin care.
"Enhancing all my clients' natural beauty, seeing them feel confident and happy is so important to me. We are all so unique and beautiful, encouraging one another to see our individual beauty without obsessing or criticizing is where I hope the future of the beauty industry is heading to."